Since 1994, we are a french company supplying the aftermarket on an international scale.
From 2011, Diamax leveraged its experience through its own brand in order to answer some of the problematics linked to the distributors of the aftermarket. With a passionate team, the company is committed to offer the best solutions and products to the market.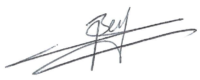 Goodness
be good with everyone, everyday no matter what
Trust
we earn it, we keep it, we maintain it
Rigor
the way we conduct our work
Passion
fuels the soul and the heart of our work
Adaptability
to the world, our partners and technology while keeping our identity
Experience
we take pride in our journey which molded our know-how through the years
of experience in the market
Facilitate the supply of aftermarket distributors by bringing sourcing solutions as well as adequate logistics.
Our brand DIAMAX has more than 10.000 technical references with a wide range of products, which are ready to be delivered from France or abroad from our logistics centers in Europe.
Our logistic
Diamax adapts to the needs of their customers just-in-time. We also have a warehouse equipped with a modern storage system.
Web ring you the right product. At the good place. At the right moment. At the best price. With the best quality. For your greatest satisfaction.
Our suppliers
Diamax capitalize the how-know and the suppliers diversity by offering the quality original parts worthy of high standards.
These companies work with the biggest automotive manufacturers, guaranteeing reliability and longevity to our products.
Facilitate the daily lives of our customers through access to information, the guarantee of quality and the sustainability of its business.
Our company also has for mission to improve final consumer confidence with us.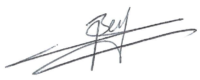 Goodness
be good with everyone, everyday no matter what
Trust
we earn it, we keep it, we maintain it
Rigor
the way we conduct our work
Passion
fuels the soul and the heart of our work
Adaptability
to the world, our partners and technology while keeping our identity
Experience 
we take pride in our journey which molded our know-how through the years